This week the iShares Barclay's 20+ Year Treasury Bond ETF (TLT) reversed its upward price trend. TLT started its move higher on March 14, 2017. Since then it moved from $117 to a high of $128 on June 26th. That's a gain of 9% in 3 months time.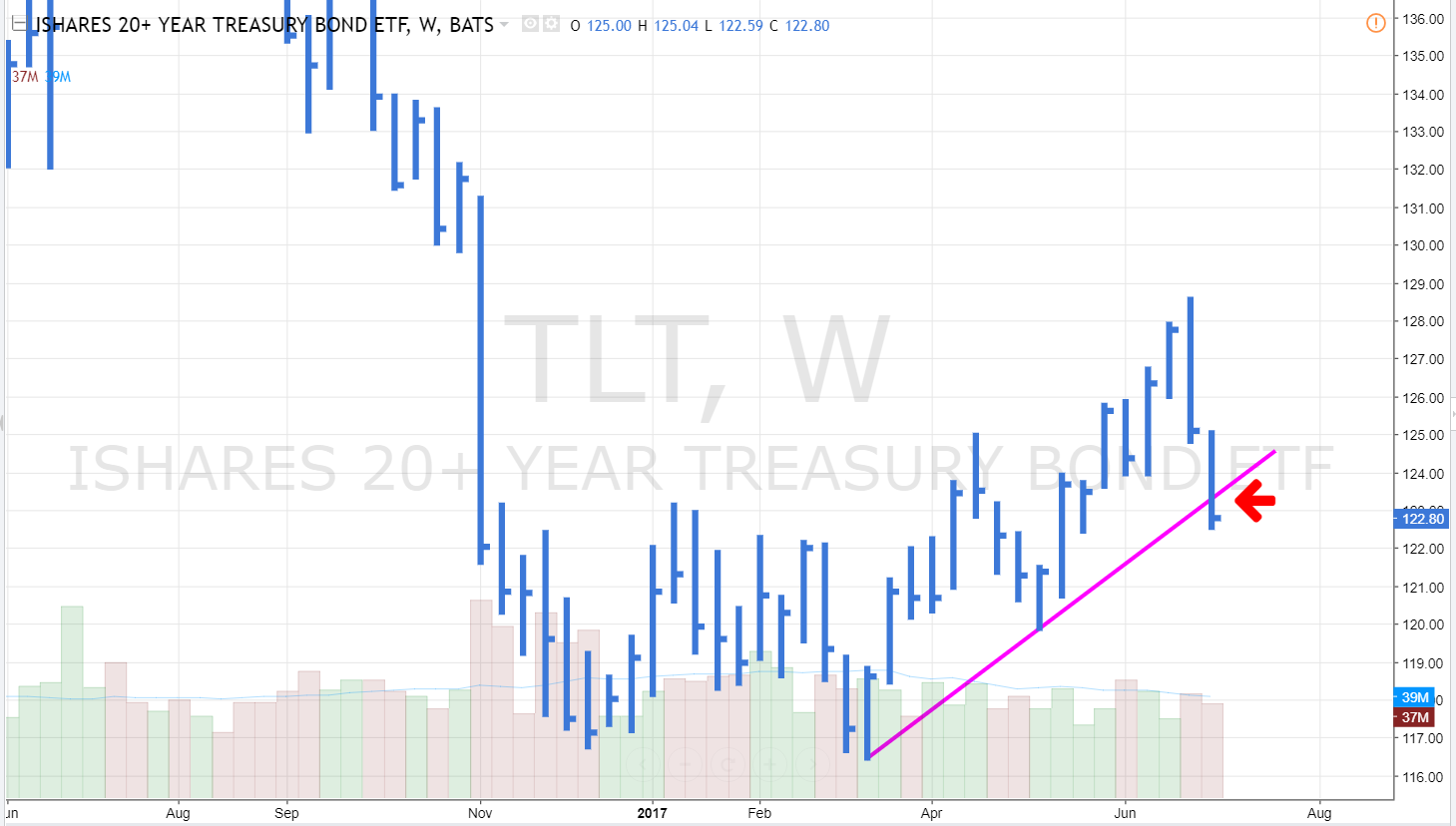 The price retraced to a trendline created from the March low and a pullback in mid May, but broke the trendline today, July 7, 2017. By breaking the weekly trendline, a downtrend seen on the daily chart was confirmed.

The daily downtrend that TLT is now on started with the recent peak on June 26th. Since then, TLT has closed the trading day with a lower price on 7 of 8 trading days.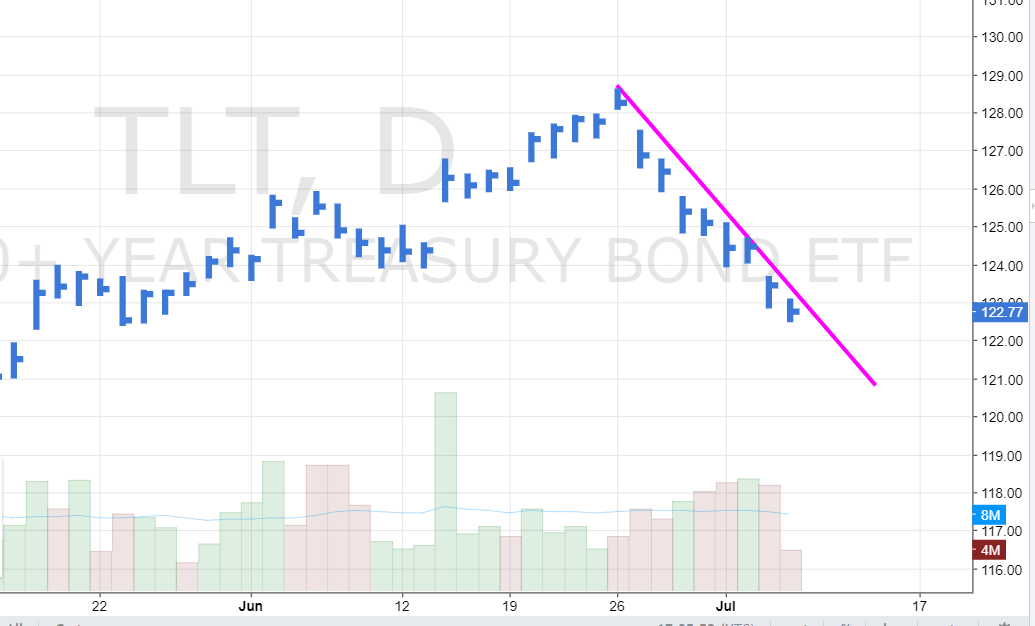 With the weekly upward trendline broken, AMF is looking to other asset classes for trend trades. AMF offers a Tactical Trend Following system that rotates allocation into various asset classes based on price trends.
Trend Reversal in the Long Term Treasury Bond ETF (TLT)